A unique and revolutionary device for opioids and oral medication.
Non-invasive, portable, programmable and fully secured whether for in or outpatients, the SmartBottle offers a unique and new approach to controlled drug administration without any risk of abuse and misuse for the patient and the health care provider.
With its numerous assets, the SmartBottle prevents accidental drug overdose and guarantees the adherence to treatment by the patient.
Whether the SmartBottle is used at home, in a hospital or a clinic, it is particularly suited for post-operative, chronic or palliative pain relief, ensuring that the patient's treatment is individualized and fully secured..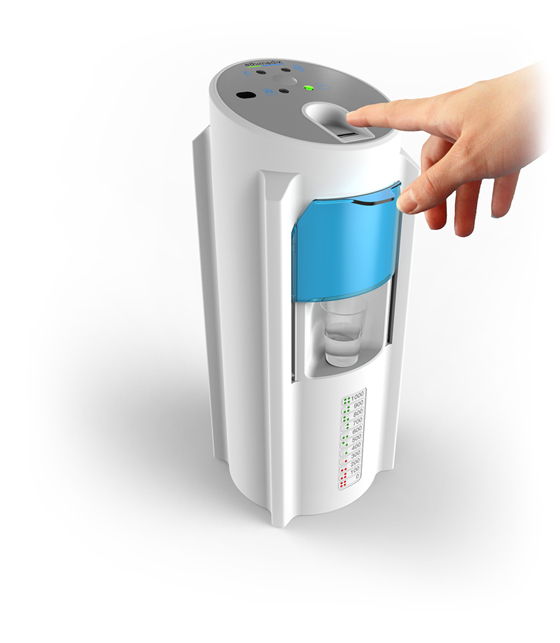 Nearly
0
Deaths
Worldwide Are Caused by Opioid Overdoses
0
MILLIONS
of European patients suffer from chronic pain
0
BILLION
people have inadequate access to treatment for moderate to severe pain
0
PEOPLE
die every year of overdoses
in the US